A Measure of Market Fluctuations in Truckload Costs
As the nation's largest payer of freight bills, Cass manages $44 billion annually in freight spend, enabling Cass to compile meaningful data that serves as an indicator of transportation industry trends. The Cass Truckload Linehaul Index® is a measure of market fluctuations in per-mile truckload linehaul rates, independent of additional cost components such as fuel and accessorials.
Read our monthly report, typically released on the 13th of each month, for analysis and commentary on the Cass Truckload Linehaul Index, the Cass Freight Index, and the current state of the freight market.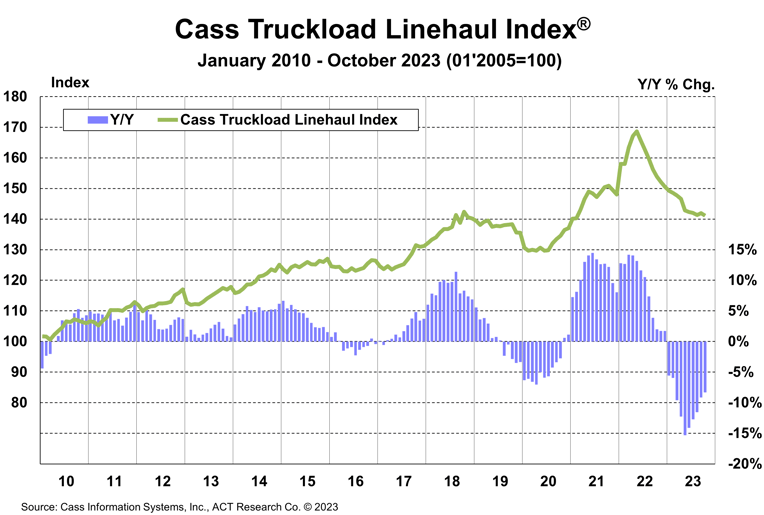 Download the data or read the analysis.