A Measure of Market Fluctuations in Per-Mile Intermodal Freight Costs
As the nation's largest payer of freight bills, Cass manages $28 billion annually in freight spend, enabling us to compile meaningful data that serves as an indicator of transportation industry trends. The Cass Intermodal Price Index® is a measure of market fluctuations in U.S. domestic intermodal costs. Calculation methodology for the index was developed by the University of Tennessee's Global Supply Chain Institute in collaboration with Cass.
Read our monthly report for analysis and commentary on the Cass Intermodal Price Index, Cass Truckload Linehaul Index, and the Cass Freight Index.
Chart: A long-term look at the Cass Intermodal Price Index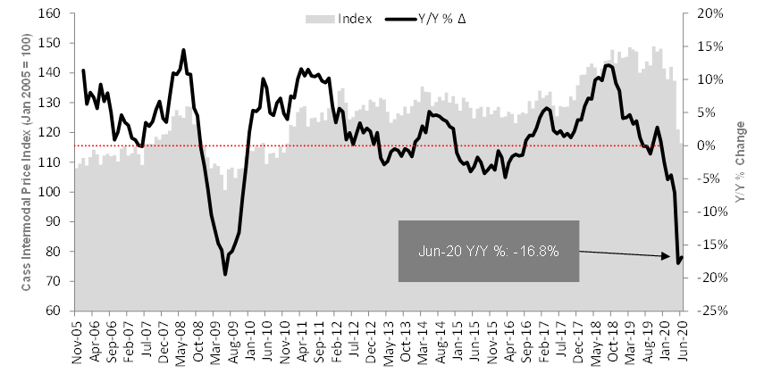 Chart: Year-over-year quick view of the Cass Intermodal Price Index
To activate the data download feature, double click within the chart area and then select the download icon.