Organizations that are new to the world of telecom expense management (TEM) services often find it hard to see their return on investment.
A great telecom expense management partner can offer a value-added service that brings long-term benefits to an enterprise, including...
Improved auditing and reporting processes
Greater visibility over contracts, invoices, and telecom assets
Robust governance for better financial management
Time back to your IT and financial teams to focus on higher-value projects
... and much more.
But it often starts with bottom-line cost savings.
Organizations with low levels of expense management governance see the highest returns in their first year of telecom expense management because process improvement is a key piece of the puzzle.
Over time, efficiencies compound into long-term savings, while continuous, proactive audits keep your bills under control.
To help you understand how much good telecom expense management can help your organization, try our return on investment (ROI) calculator.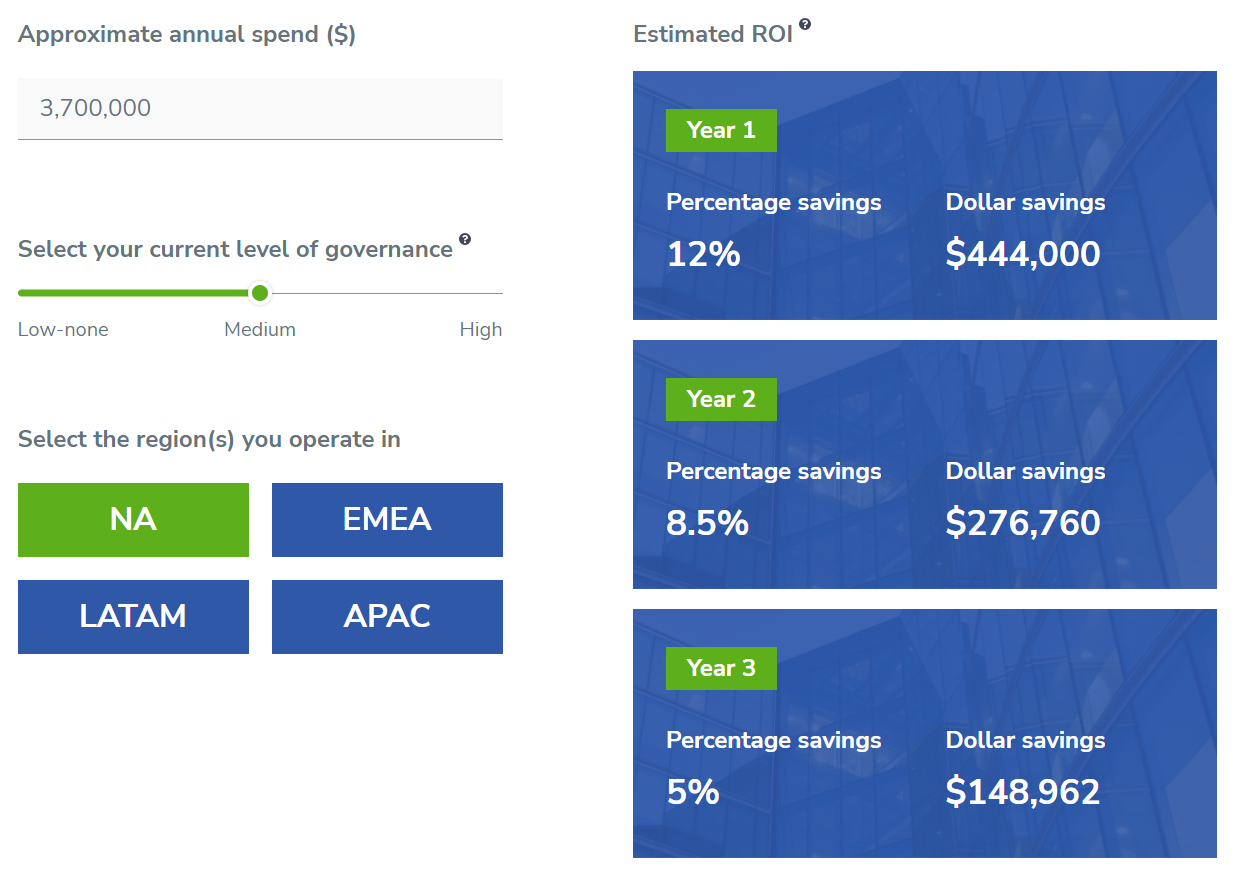 Powered by our data and experience, it gives you a simple overview of potential savings in just three simple steps:
Add your annual spend
Select your level of current billing governance
Tell us which region(s) you operate in
Our calculator will show you annual savings over your first three years, so you can start building a case for telecom expense management.
Topics: TEM