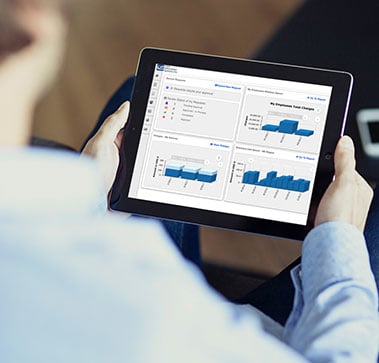 Optimized Responsive Interface
The ExpenseSmart® user interface is intuitive and device-aware for ultimate ease of use. Designed to allow rapid access to all relevant information, ExpenseSmart® is highly configurable by the end-user so they can get straight to what they need, as soon as they log in.
From the cost-center head who needs to drill down into analytics and advanced data to the end-user who merely wants to check their usage, access support, or request a new device, ExpenseSmart® is designed to give every user exactly what they need.