Public cloud services and other IaaS products can transform the way your organization does business. However, with an increasing number of providers in the market, it can be difficult to weigh up the options and find the solution right for your company.
What is Public Cloud Computing?
At its most basic, the public cloud refers to computing services, like virtual machines (VMs), storage, and applications, provided by third-parties over the public internet – meaning they're available to anyone with an internet connection.
These services can be free of charge but are more often available on a pay-per-usage basis. For this reason, public cloud computing tends to be much more affordable than setting up in-house infrastructure and more easy to scale alongside your business.

The Key Players
There are two key players in the world of public cloud services – Amazon and Microsoft – whose offerings, Amazon Web Services (AWS) and Azure respectively, make up 46% of the global IaaS market.
Both products offer similar capabilities and features, but there are some crucial differences between them – all of which are fully explored in our e-book.
Inside the E-book
Only once you have a firm grasp of the public cloud services available, and the pros and cons of each, can you decide on the best option for your business.
To this end, our new guide includes:
A summary of both AWS and Microsoft Azure
A look at how these services deliver their compute resources
A discussion of both container and serverless solutions
An explanation of the importance of Cloud Management Systems (CMSs)
It's a must-read for any enterprise buyer looking to gain a deeper understanding of public cloud computing and the benefits it can bring to their organization –download it here today.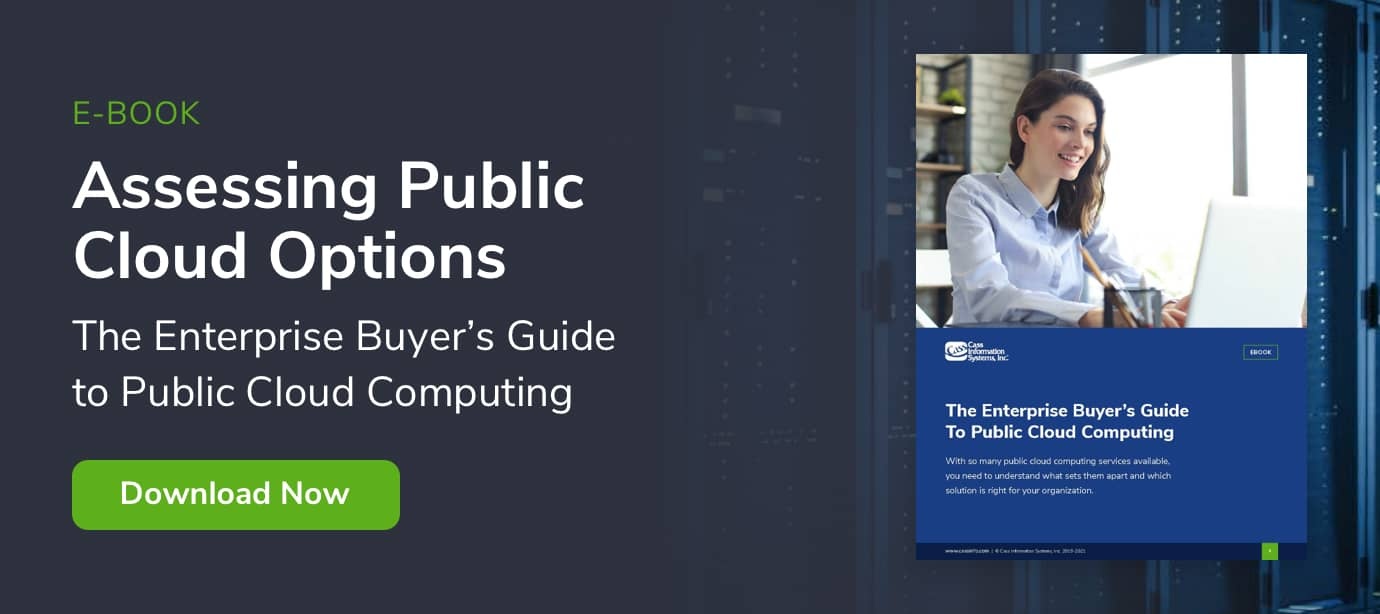 Topics: Cloud Management Services