We're delighted to announce that we're attending AWS re:Invent, November 26–30, 2018, accompanying our partner, CloudCheckr; talking about our unique Cloud Management Services (CMS); and offering an opportunity to meet the Cass team.

AWS re:Invent 2018
The annual AWS learning conference is fast approaching, offering the global cloud computing community an opportunity to get to grips with the latest initiatives and trends making waves throughout the public cloud industry.
Providing access to more than 2,000 technical sessions, keynote speeches, and after-hour events, alongside a plethora of training and certification opportunities, the AWS conference stands as a beacon of technical influence. And this year, Cass will be discussing its latest offering – Cloud Management Services (CMS).
Cass Cloud Management Services
A complete approach to public cloud governance, Cass CMS is comprised of four key features which combine to deliver full visibility and control of public cloud configurations, all the while alleviating internal cloud management headaches and delivering significant spend reductions.
1. Infrastructure Security
Leveraging hundreds of best practice real-time security checks and a team of cloud-accredited experts to identify and resolve potential threats to environmental integrity and safeguard workloads.
2. Cost Optimization
Performing waste-reduction and optimization best practices, utilizing intuitive latest-generation techniques, to generate spend reductions up to and exceeding 30%.
3. Regulatory Compliance
Monitoring cloud workloads against 35 regulatory standards and recording historical data and remediation notes to simplify future audits.
4. Financial Management & Visibility
Delivering in-depth, real-time insight into AWS, Azure, and Google Cloud workload spend trajectory and resource utilization for complete authority over public cloud configurations.
Whether you're currently managing your cloud internally or relying on your vendor to do it for you, with Cloud Management from Cass, you can unlock the true value of your public cloud investment.
Find Cass at
re
:Invent
If you're attending AWS re:Invent and would like to find out how the world's only complete, independent, global cloud management service can help you maximize the value of and recapture authority over your public cloud investment, you can find us on the CloudCheckr booth. Or, if you'd prefer to reserve a time-slot that fits around your schedule – book a meeting now.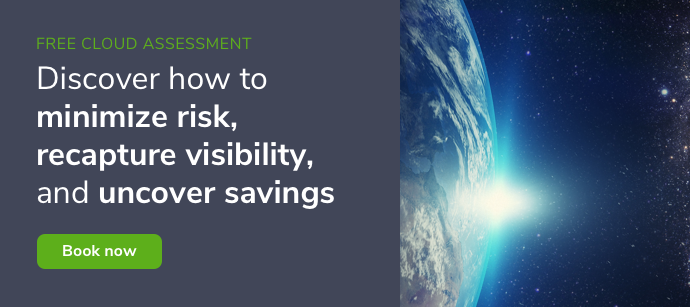 Topics: Cloud Management Services