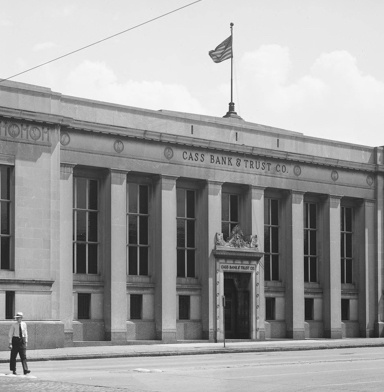 100+ Years of Financial Strength
Since our founding in 1906, we've enjoyed consistent growth and stability. Today, we're both a publicly traded company and the parent of Cass Commercial Bank.
Because we're subject to regulation and examination by the SEC, Nasdaq, and the U.S. Federal Reserve, our clients know that we adhere to all applicable accounting standards and controls, disclosure requirements, corporate governance, and security requirements.