We are delighted to have been named as one of the Most Promising BYOD Solution Providers of 2017 by CIOReview.
BYOD (Bring Your Own Device), the practice of allowing employees to use their own personal devices for work, has rapidly grown in popularity in recent years. But, for enterprise BYOD to be more beneficial than risky, it's essential that businesses have a firm policy and management process in place.
It can be difficult to pinpoint precisely where to start with BYOD management, but objective thought-leadership resources like CIOReview can help clarify. CIOReview bridges the gap between enterprise IT vendors and buyers with in-depth articles, annual listings, whitepapers and the latest enterprise technology news. It equips CIOs and IT leaders with the knowledge they need to leverage new technologies to keep their organizations ahead of the curve.

Every year, CIOReview evaluates hundreds of BYOD solution vendors, assessing their ability to assist CIOs and enterprise holders in overcoming the challenges of BYOD and provide a suitable management solution.
We are pleased to have been named among the very best in BYOD providers by this prestigious publication and are extremely proud of our BYOD solutions, which integrate devices into existing corporate networks and manage employee reimbursement payments with ease.
To learn more about how Cass approaches BYOD and our existing solutions, you can read Josh Bouk's interview with the CIOReview team. In the interview Josh discusses the biggest hurdles of BYOD, such as balancing security safeguards that protect the company with the need to respect employee privacy.
Cass's solution is meant to help IT organizations protect the shared data confidentiality on their employee's devices while reducing the cost, without the burden of an added platform.

Josh Bouk, VP Sales & Marketing
To discover what's most important in a BYOD policy to protect your business while satisfying your employees, download our guide to writing your enterprise BYOD policy.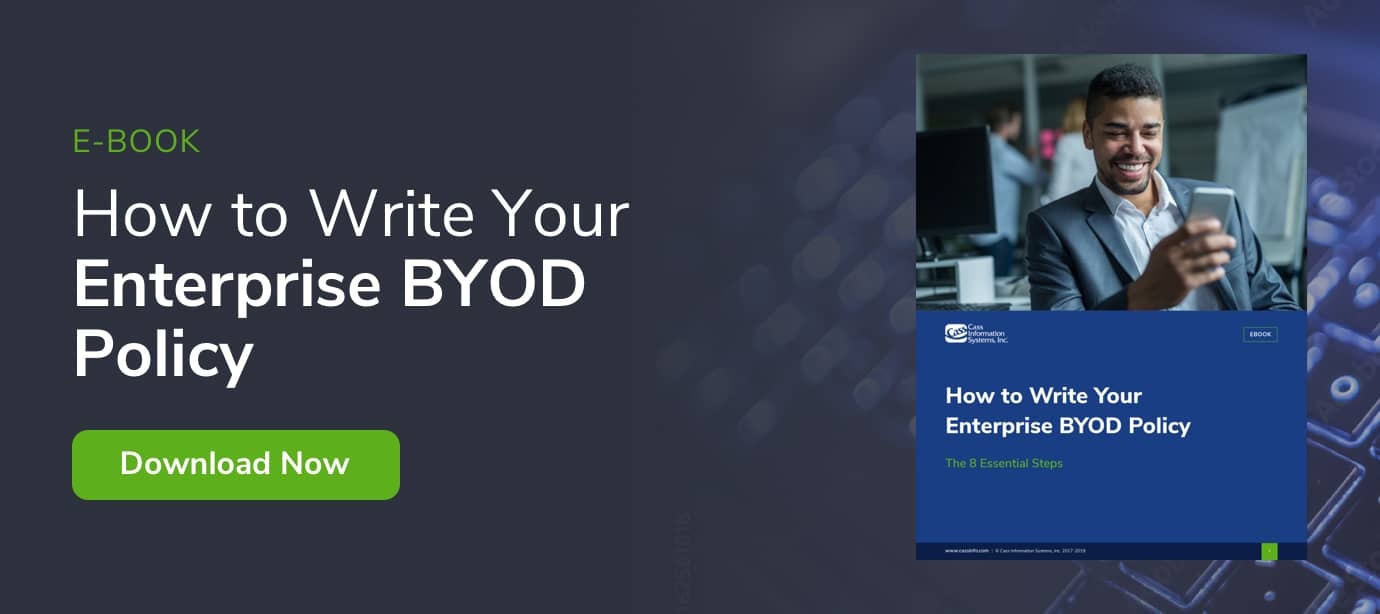 Topics: BYOD