Cass Information Systems, Inc. (Nasdaq: CASS); the leading provider of transportation, energy, telecom, and waste invoice payment and information services, has recruited Matt Schuckman to fill the newly created position of general counsel. Schuckman, 46, will also serve Cass as corporate secretary.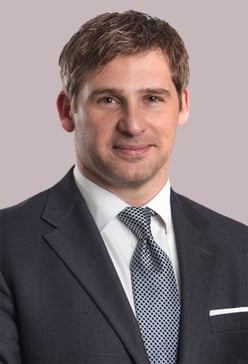 Schuckman joins Cass after a 20-year career as a commercial and transactional attorney with the St. Louis office of Armstrong Teasdale, LLC. As a partner in the commercial services group, Schuckman advised clients – including Cass – on mergers and acquisitions, complex contracts, corporate governance issues, and business law.
Schuckman holds a bachelor of arts degree and master of business administration degree from Vanderbilt University. His Juris Doctor degree was earned at Washington University in St. Louis
He is a past director of the Mathews-Dickey Boys' Girls' Club.
"We established an excellent working relationship with Matt while he was with Armstrong Teasdale and believe it's time to broaden our executive team as our business expands and transactional volume grows."

Eric H. Brunngraber, Cass chairman and chief executive officer.
About Cass Information Systems
Cass Information Systems, Inc. is a leading provider of integrated information and payment management solutions. Cass enables enterprises to achieve visibility, control, and efficiency in their supply chains, communications networks, facilities, and other operations.
Disbursing more than $60 billion annually on behalf of clients, and with total assets of $1.7 billion, Cass is uniquely supported by Commercial Bank. Founded in 1906 as a wholly owned subsidiary, Cass Bank provides sophisticated financial exchange services to the parent organization and its clients. Cass is part of the Russell 2000®.
More information is available at www.cassinfo.com.
Topics: Company News